Our Story In Lightweight Tent Development
In 2004 Terra Nova Equipment set the benchmark for lightweight tent development when it launched the first sub 1kg and world's lightest tent. A Guinness World Record marked the achievement of creating the lightest tent in the world.
The development of new materials and the use of fabrics not previously used on a commercial scale in tent production, has allowed Terra Nova Equipment to slice more weight off its record-breaking tents and achieve 3 further world records for the world's lightest tent.
In its quest to use new materials, Terra Nova Equipment also pioneered the use of bonded seams in ultra-light tents. This was through its development of the Voyager Ultra 2; a semi- geodesic, 2 person model weighing just 1kg and made using the extremely lightweight ULTRA fabric.
The lightest tent on the market is currently the Laser Pulse Ultra 1. Not only does it have a minimum weight of just 450g, but it also has a tiny pack size of only 30cm x 9cm, making it extremely packable for ultra events.
The World's Lightest Tent – the ULTRA series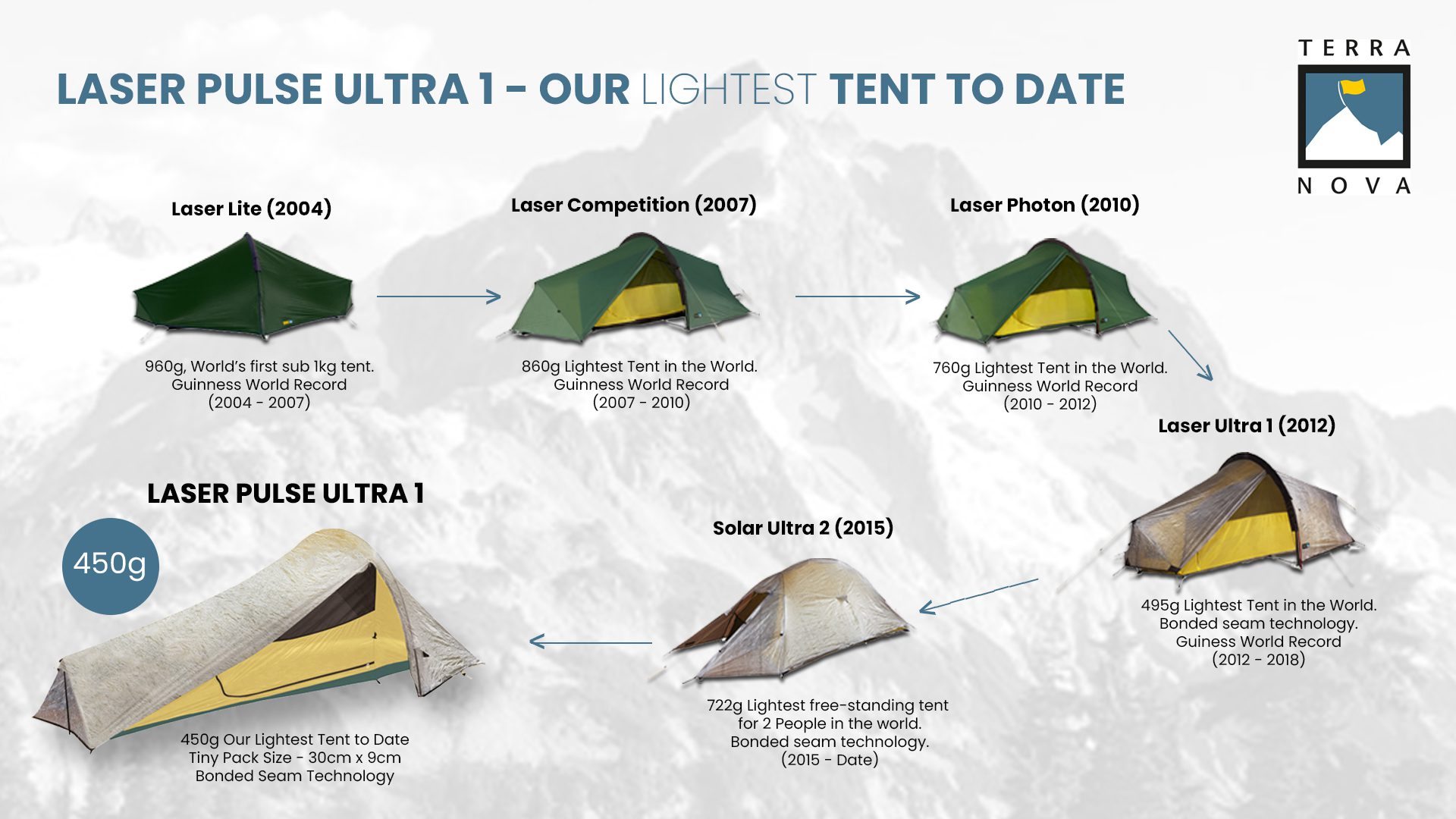 Our Ultra series of tents comprises cutting-edge products that push development boundaries with the latest technologies. Created using state-of-the-art construction methods and designs, and tailored to provide the lightest solutions possible.  The Ultra Series products are ideal for the outdoor athlete wanting the latest technology and the lightest weight kit. With lightweight kit, you can achieve your best performance when adventure racing, competing in mountain marathons, or on short backpacking trips.