The Terra Nova tent range is divided into 5 series to help you to find your ideal tent by listing the ideal use and target user. See all of the Terra Nova tents below:
ULTRA Series
This series comprises of cutting-edge products that push development boundaries with the latest technologies. Created using state-of-the-art construction methods and designs, and tailored to provide the lightest shelters possible.
Target User: An outdoor athlete who is wanting the latest technology and lightest kit to achieve their best performance.
Use: Adventure racing, mountain marathons, 1-2 night 3 season backpacking trips.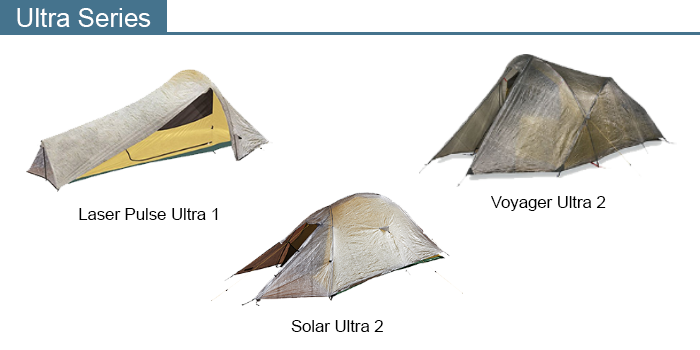 Superlight Series
Terra Nova Superlight Series tents are designed to create extremely lightweight products, balanced with strength and durability. This is achieved using both 7 and 10 denier nylon 6.6 ripstop flysheet fabrics, with a maximum tear strength of 6kg.
Target User: Outdoor enthusiasts wanting extremely lightweight kit for short to medium-length trips, events and activities.
Use: Mountain marathons, 3 season backpacking.

Lightweight Series
This series includes designs that have become the industry blueprint for lightweight tent design, winning numerous awards and being used worldwide. Lightweight series models offer a good balance of durability and low weight using a 20 denier nylon ripstop flysheet fabric.
Target User: The outdoor enthusiast who is looking for a good balance of weight, durability and space.
Use: Medium duration 3-4 season backpacking trips, trekking. Activities where low weight is still important.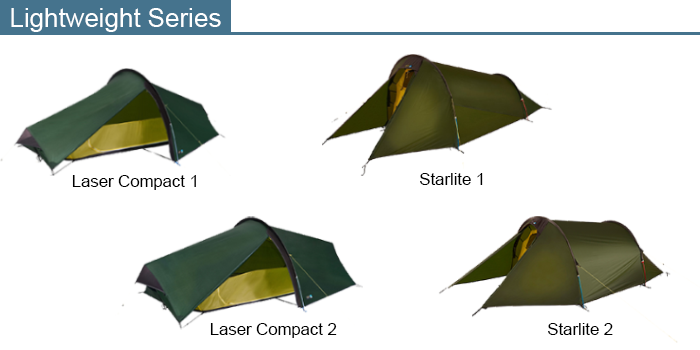 Classic Series
Classic Series tents provide tried and tested lightweight performance – including spacious models suitable for year-round use, with fully taped Watershed flysheets for complete waterproof protection.
Target User: Those looking for a good all-around lightweight tent, that can be used across a whole range of activities throughout the year. Be prepared to accept a slightly heavier weight (than tents in the Lightweight Series) for more space and strength.
Use: 4 season trekking and backpacking. Longer duration trips.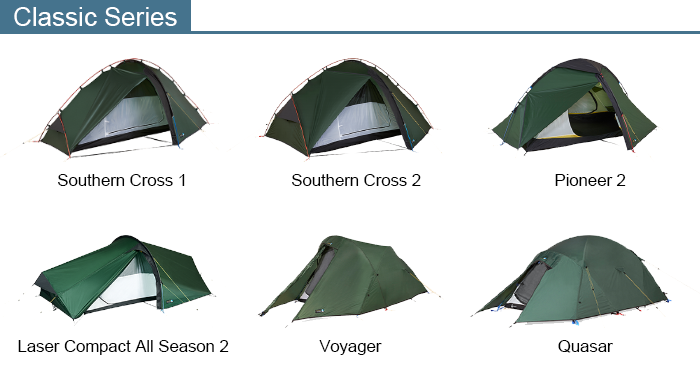 UK Made Expedition Tents
Using our most durable flysheet fabrics and made in the UK, this series gives peace of mind to those who may experience severe weather when travelling to the most remote parts of the world.
Target User: Mountaineers and expedition groups.
Use: 4 season expeditions, mountain use and long-duration adventures.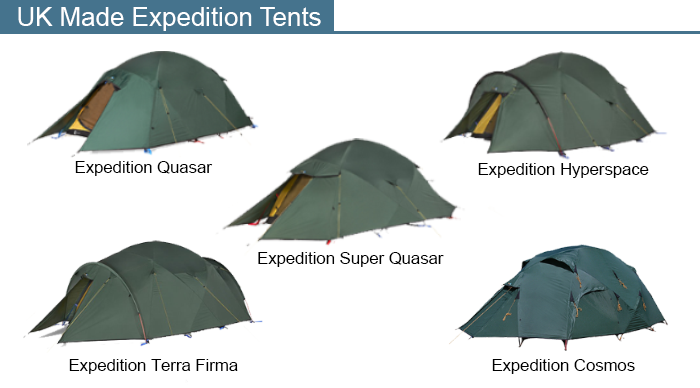 Terra Nova Tents at a Glance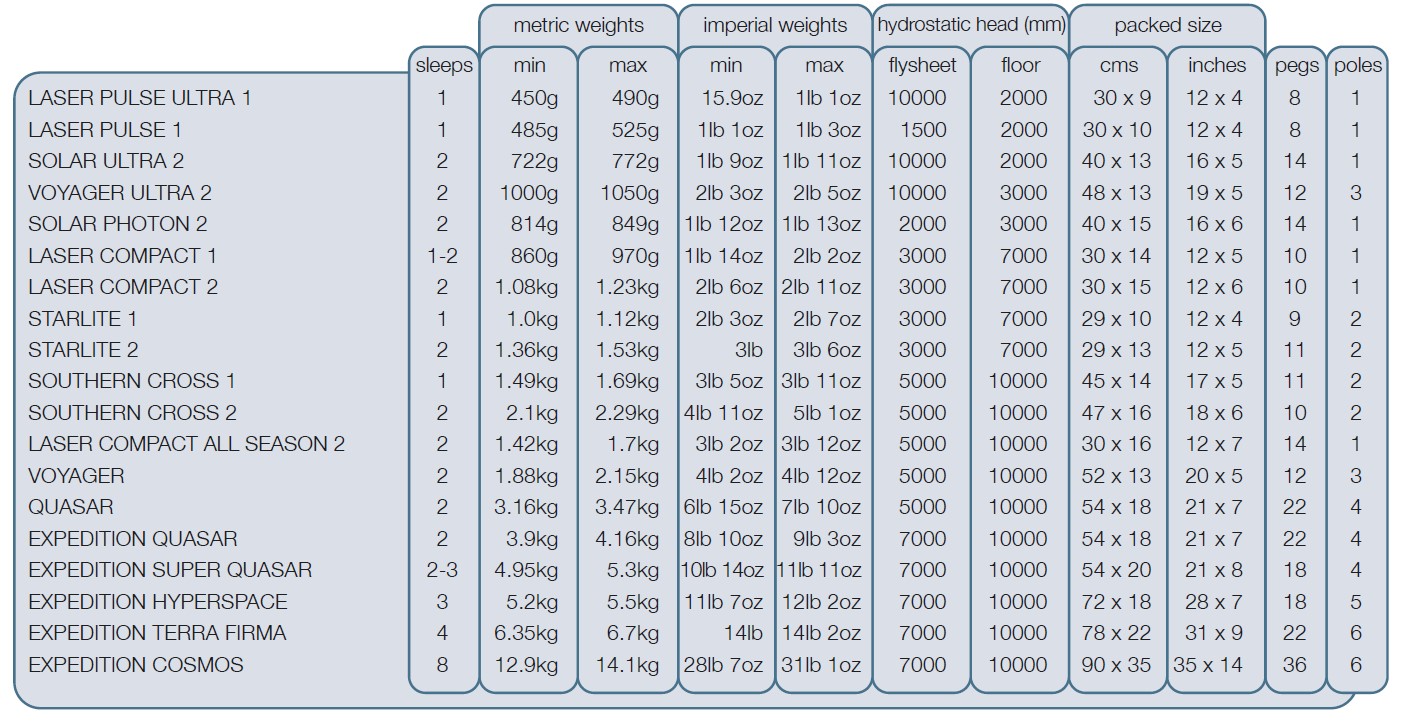 Tip: Turn me landscape if you're on your phone.