Award-winning outdoor manufacturer, Terra Nova Equipment, are thrilled to announce the launch of a brand new website to help elevate the brands Terra Nova, Wild Country and Extremities.
The redesign was long overdue and replaces the outdated old website with a new, user-friendly, responsive design to help the user's journey. What's more, the new branding includes a colour change to the logo that contemporises the brand.
Alongside offering a direct sales avenue for consumers, the website will be a hub for all information Terra Nova Equipment related, including product information, FAQ's and tips to help any outdoor enthusiast make the most of the outdoors.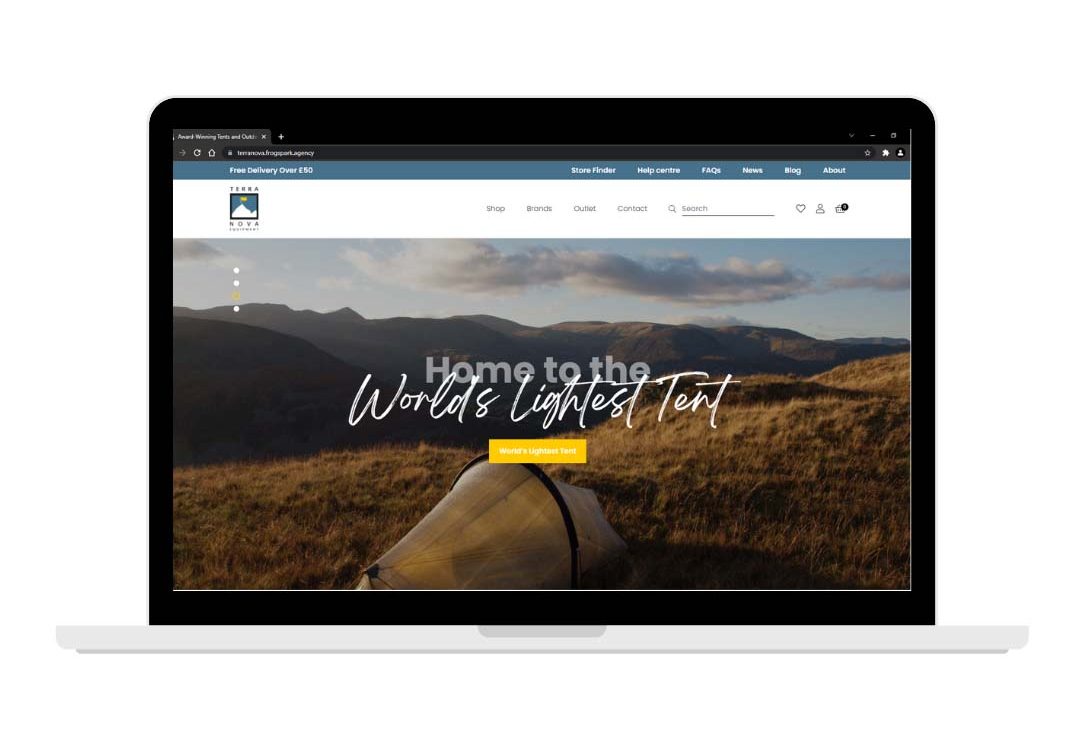 Speaking about the exciting changes happening in the company, Carolyn Budding, Director at Terra Nova said;
"Our contemporary new website will give all our brands a much stronger online presence and enable us to showcase our award-winning products. As well as providing an improved user buying experience, we're building the help and advice areas to assist customers pre and post-purchase.

The future is looking really exciting for our brands and the new website is just one of the first steps."
Terra Nova's heritage spans over more than 30 years and is renowned in creating quality, pioneering equipment that stands the test of time.