Extremities has been testing the boundaries of fabric technology for decades, which has resulted in high-performing clothing accessories. Using a combination of branded technologies, such as PrimaLoft and GORE-TEX, alongside our own fabrics, Extremities products out-perform some of the biggest brands in the outdoor industry.
Here we explain exactly what each of the Extremities fabric technologies means and how this will help you push your boundaries in any outdoor pursuit:
X Dry by Extremities
The X Dry technology is a fully waterproof fabric used on a huge amount of our products. X Dry features a water-resistant shell that repels water particles away from the fabric, using the waterproof and breathable X Dry membrane, whilst retaining heat.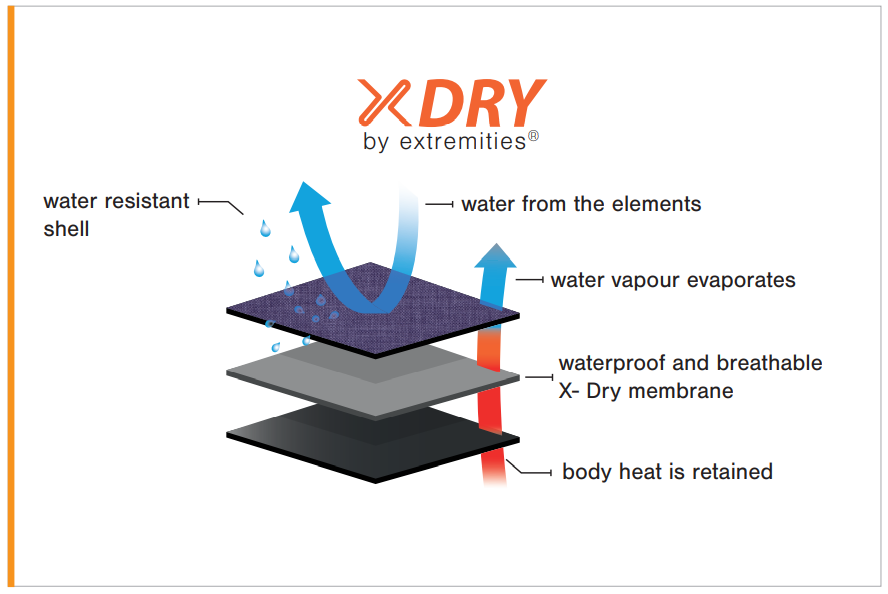 X Dry Stretch by Extremities
The X Dry Stretch material uses the same waterproof technology as X Dry, but with a stretchy shell to allow more dexterity. X Dry Stretch features a water-resistant stretch shell that repels water particles away from the fabric, using the waterproof and breathable X Dry membrane, whilst retaining heat.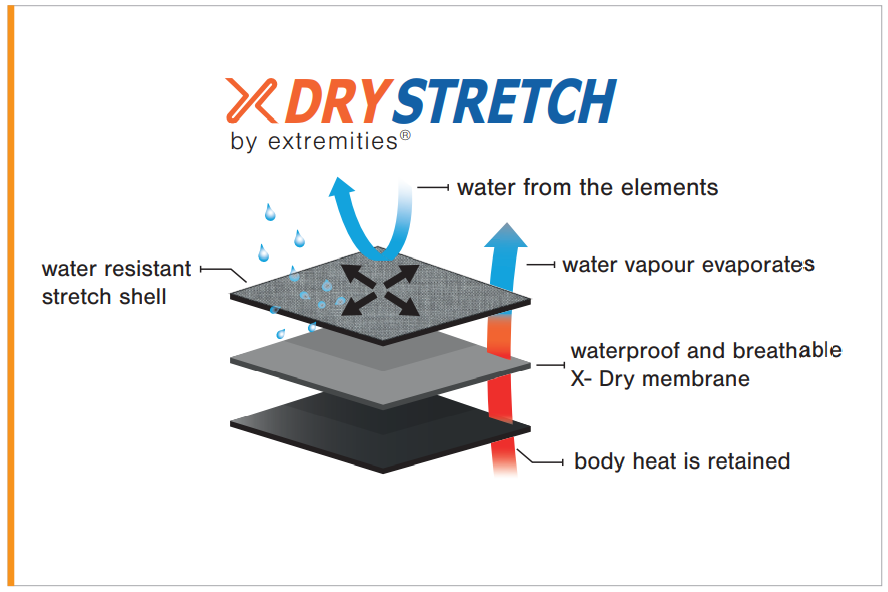 X Block by Extremities
Extremities X Block technology blocks the wind from entering the fabric, which in turn helps to retain heat. The windproof, breathable, X Block membrane is ideal in accessories used in outdoor activities, such as running and cycling whereby hands are exposed to the wind.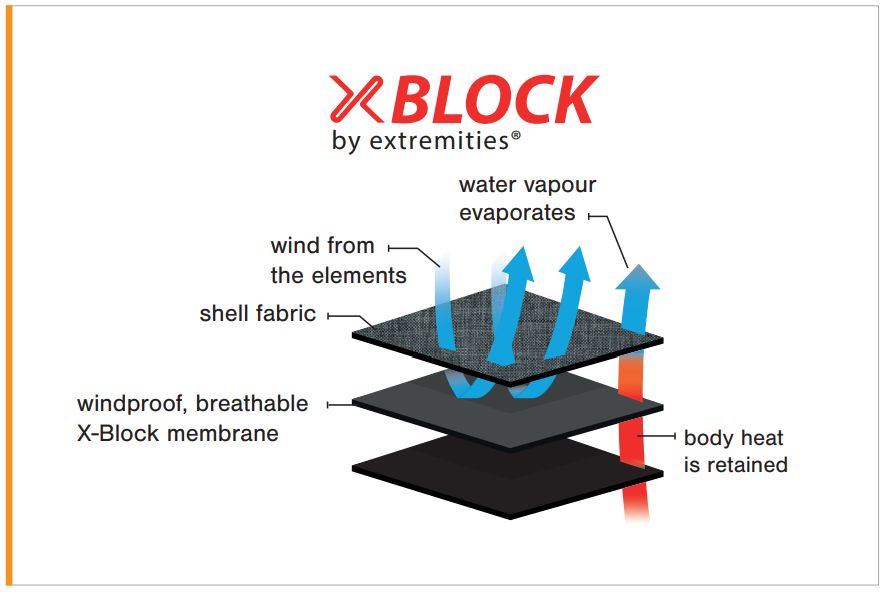 X Therm by Extremities
Extremities X Therm technology is an all-season performance fabric that offers incredible warmth without the bulk. The 4-way stretch fabric is enhanced for a great fit and improved movement, with extreme breathability when active.
The X Therm fabric as a dual face that includes a smooth top side to shield you from the elements and is abrasion-resistant, and an ultra-soft comfort fleece next to your skin.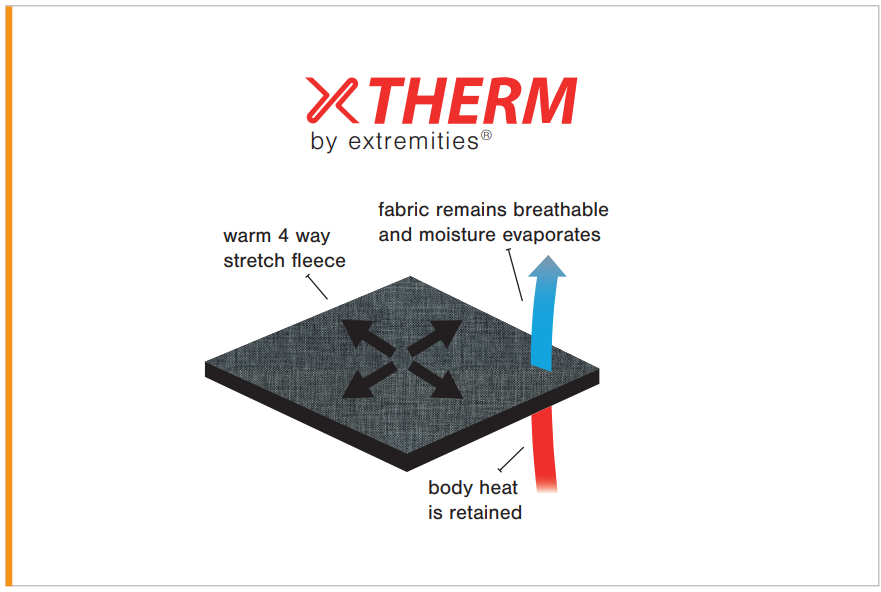 X Glo by Extremities
The X Glo technology by Extremities is a glow-in-the-dark reflective feature to enhance visibility. Reflective prints and yarns provide an added safety feature in dark or low light conditions. The reflective effect is achieved through the use of micro glass beads which collect light, focus it and bounce it back to the light source.
The reflective element lights up for the person with the light source or who is in line with it. The quality of the reflective elements is specified to achieve the required level of visibility and products are designed to provide 360° reflection where feasible.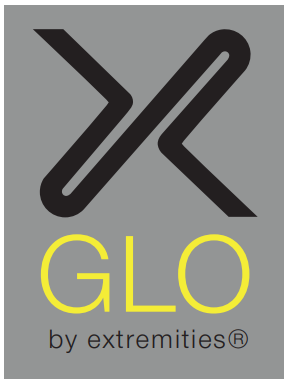 Power Liner Explained
One of the most popular Extremities gloves is the Power Liner. They have adapted and evolved over time to be one of the most versatile, yet high-performance gloves on the market. The Power Liner provides a high-quality knit, great thermal properties and outstanding moisture management characteristics. Its high-stretch, close-fitting performance is combined with a soft fleecy back for maximum comfort.