Whether it's a fast-paced hike or an intense day on the slopes, when you're taking part in active sports on cool days you need to breathe—and breathe hard. These are the most breathable GORE-TEX gloves available. Even during heavy exercise, less heat accumulates and less moisture is trapped in the insulation so it remains drier. These gloves also offer a GUARANTEED TO KEEP YOU DRY™ promise and are totally windproof.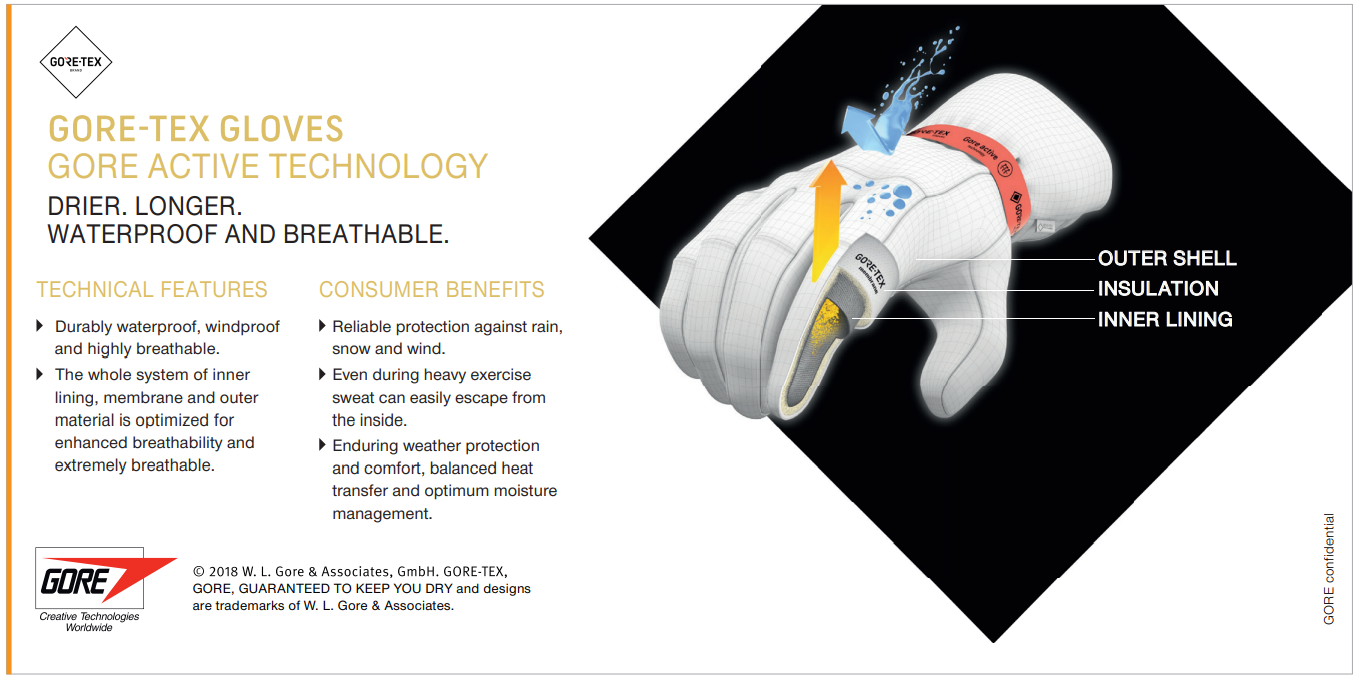 GORE-TEX Plus Warm
If you're heading out for a long day mountain touring or just know you'll be out adventuring for hours when the mercury is low, you need protection you can rely on. GORE-TEX plus warm gloves are designed to keep your hands comfortably warmer and protected for longer. They're also totally windproof, breathable and carry our GUARANTEED TO KEEP YOU DRY™ promise.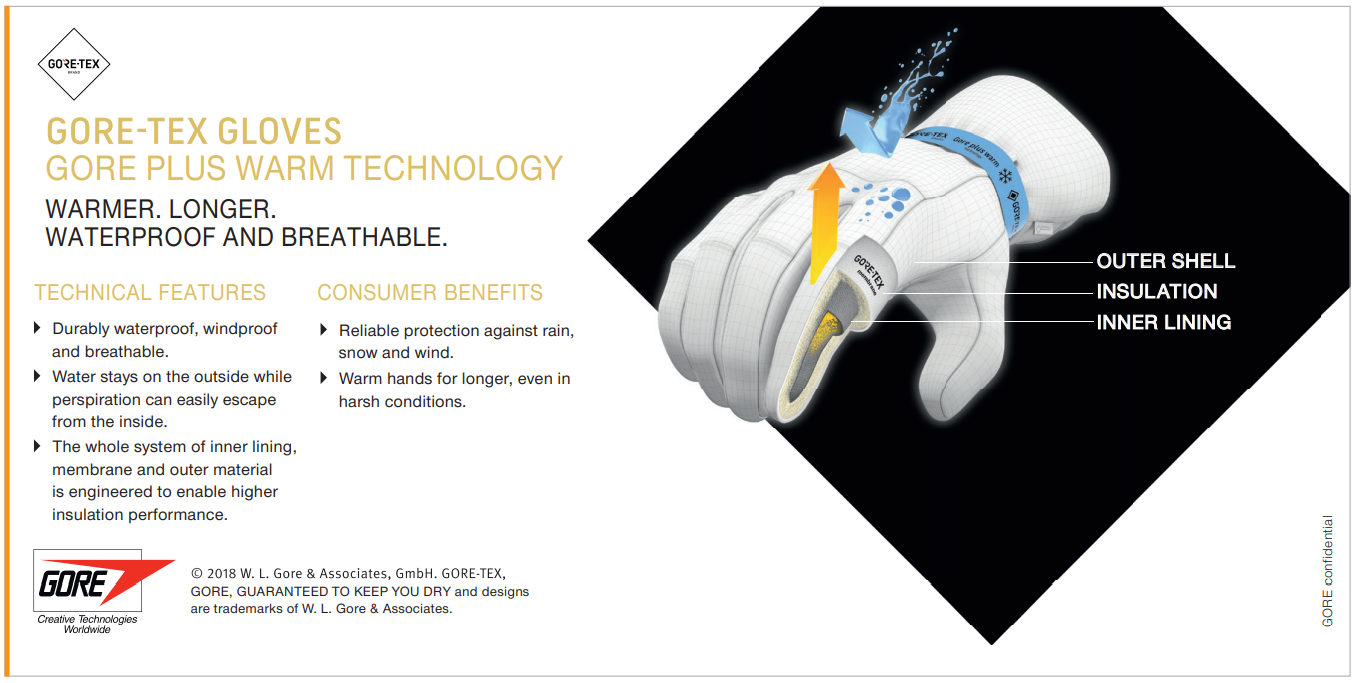 GORE-TEX Grip Technology
Confidence starts with grip. GORE-TEX grip gloves offer outstanding dexterity and tactility, which means you can keep on riding, climbing, or skiing for hours—and stay in complete control. These gloves are GUARANTEED TO KEEP YOU DRY™, totally windproof, and breathable, so you will be protected and comfortable in a wide range of weather conditions, for a wide range of adventures.
GORE-TEX Gloves
More comfort. Better protection. Skiers, snowboarders, motorcyclists, and many more outdoor adventurers trust GORE-TEX gloves to keep their hands protected, mobile, and comfortable.  As well as all being guaranteed waterproof, windproof, and breathable, gloves made with GORE-TEX product technologies offer a range of additional benefits.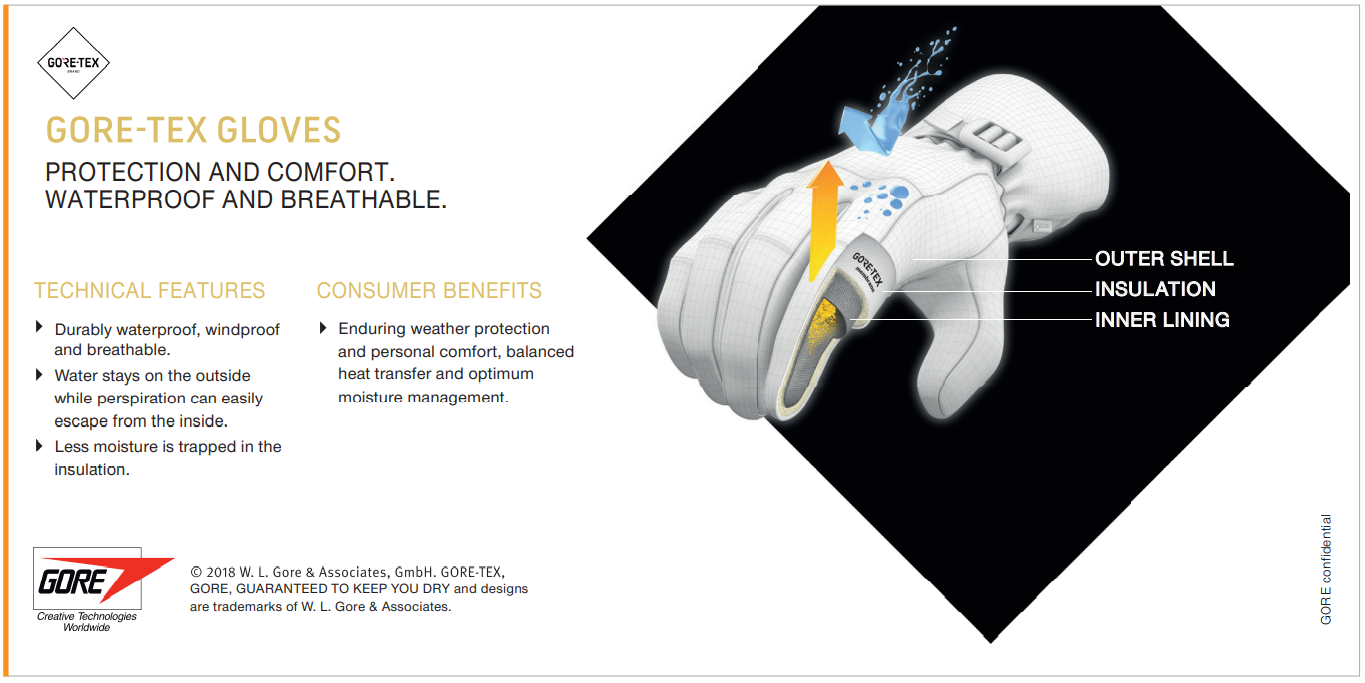 GORE-TEX Infinium Windstopper Gloves
Numb fingers can ruin any day. GORE-TEX INFINIUM™ WINDSTOPPER® gloves block all wind, making them ideal for cycling or running, or just spending a day out with friends. They're also extremely breathable and feel great against your skin. So if you're halfway through a winter trek, or just rushing around town doing chores, choose gloves that treat your active fingers better.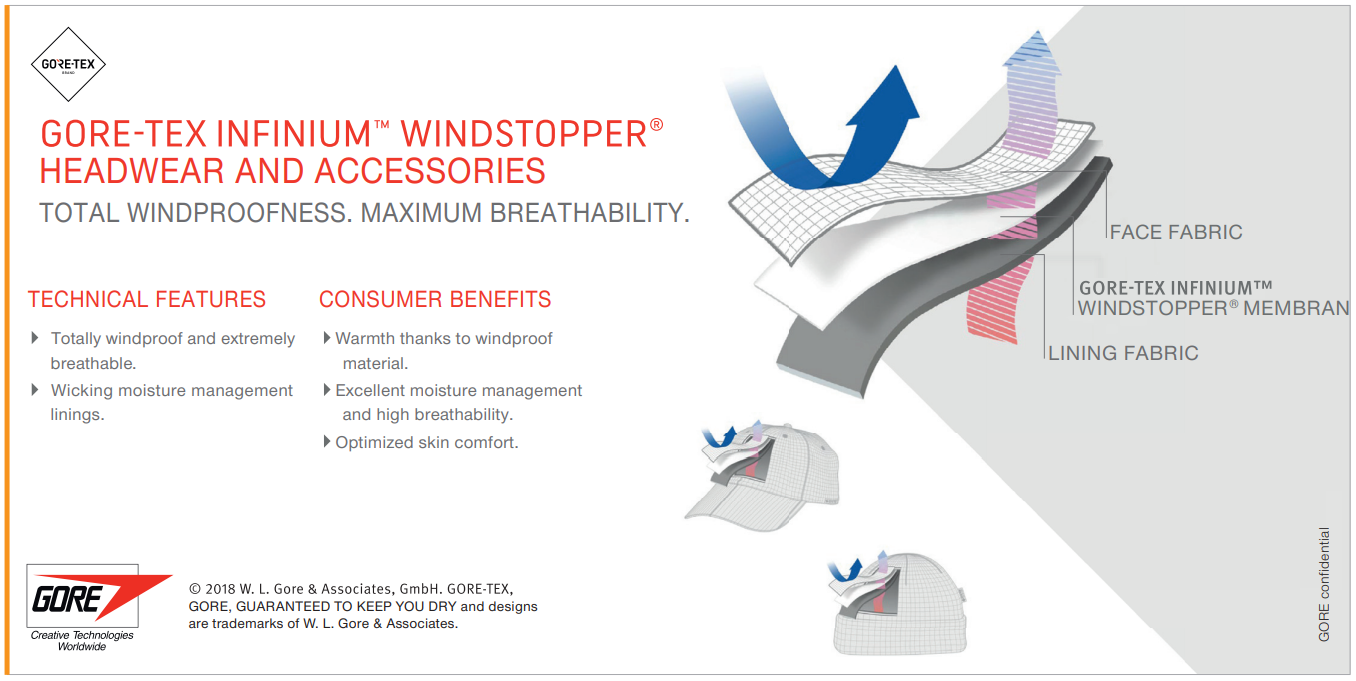 GORE-TEX Infinium Stretch Technology
On for the cycle home. Off to use your phone. On for a weekend run. Off to tie your laces. Some gloves slow you down. GORE-TEX INFINIUM™ stretch gloves are designed to keep on. The 3D-shaped and single-seam construction creates a unique close fit. These gloves are also both durably windproof and extremely breathable. So you're always ready to get more done.