The Wild Country tents are divided into 3 series to help you choose which tent is best suited to you:
Specialist Series
Specialist Series tents are developed using more technical materials and designs which are suitable for year-round use. Each model offers a good balance of space and low weight with tried and tested designs.
Target user: Those looking for a more technical tent at an attractive price.
Use: 4 season backpacking, expeditions, trekking. Spacious designs for greater comfort on longer trips.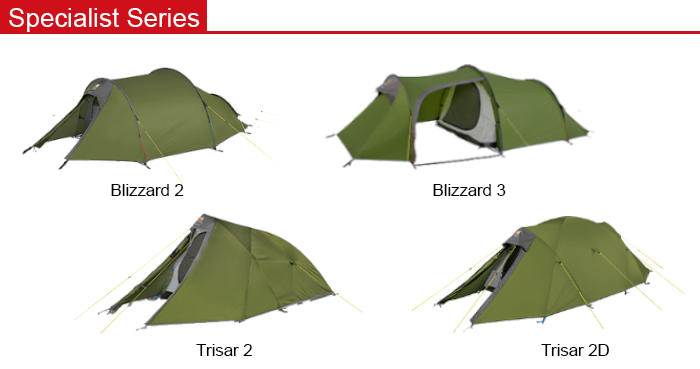 Classic Series
Tents in the Classic Series have ried and tested Wild Country performance. These tents feature a compact design, whilst still providing rigidity at a smaller pack size.
Target user: The outdoor enthusiast looking for good quality and reliability in an easy-to-use and affordable tent.
Use: Backpacking, cycle touring, group use (e.g. Scouts, Guides, DofE and other youth expeditions), weekend trips, compact family camping.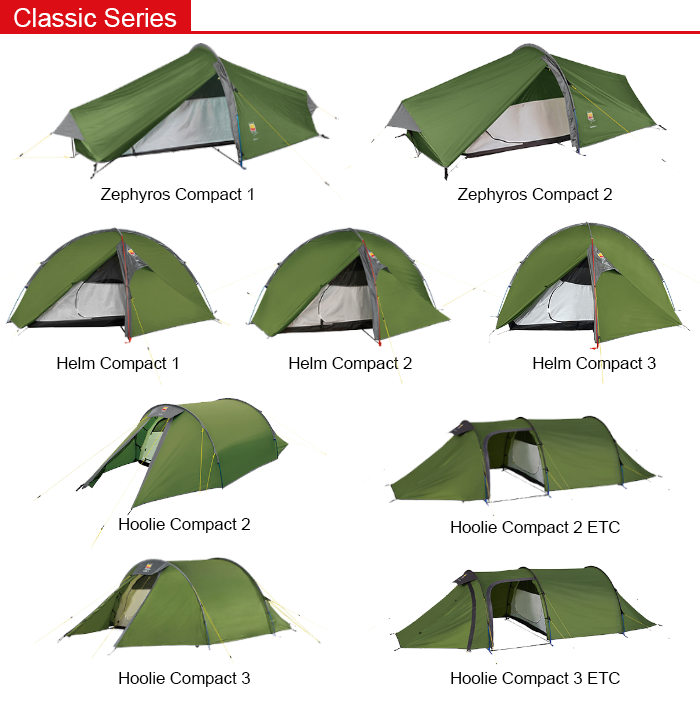 Core Series
Our introductory series of tents provide great value for money for occasional or first-time campers. These models are easy to pitch and have a small pack size, making them an indispensable part of your camping equipment.
Target user: The more cost-conscious camper who requires Wild Country performance but not necessarily all of the frills.
Use: Backpacking, cycle touring, campsite use.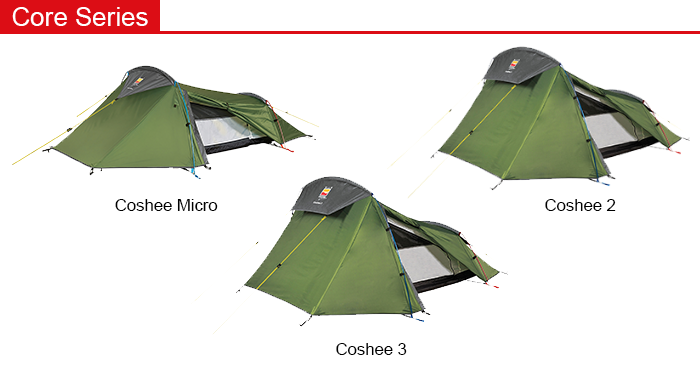 Wild Country Tents at a Glance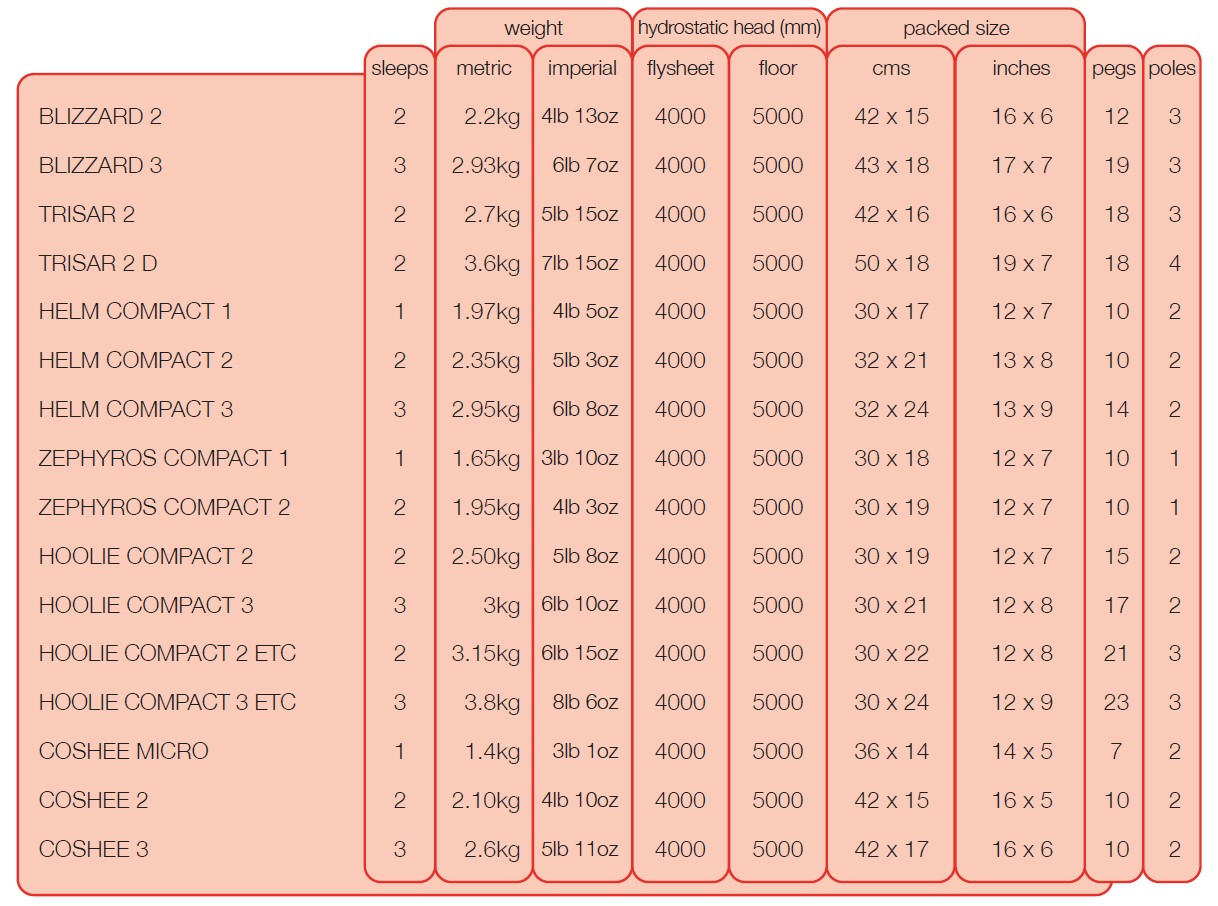 Tip: Turn me landscape if you're on your phone.